Tony Romo is an athlete who previously played the position of quarterback for a popular team named the Dallas Cowboys. He is now a free agent and may join any team in the NFL. It is time for an Internet article about which of these teams might be the best fit for Mr. Romo.  Here is that article.
10. Cleveland Browns
Romo undoubtedly wants to play for a winner in his waning NFL years. On the other hand, signing with the Browns would give Romo easy access to some of the best medical facilities in the country for treatment of his frequently shattered body. Definitely a possibility.
.@selectUSA didU know #Cleveland is the Medical Capital of the Nation? And a top10 City4 #MEDTECH innovatn! @MedicalCapital @CityofCleveland

— CLE Econ Dev (@CLE_EconDev) March 7, 2017
9. Kansas City Chiefs
Since arriving in Kansas City four years ago, Andy Reid has not had a quarterback with Romo's passing ability. Reid has to be salivating over the opportunity to put together an absurdly conservative offensive gameplan for a QB like Romo.
8. Houston Texans
The Texans have talent on both sides of the ball and are in desperate need of a quarterback. Romo could contend for a Super Bowl there. But is winning a championship worth having to hang out with J.J. Watt? Tough call.
7. Philadelphia Eagles
Yes, the Eagles think they are set at quarterback with Carson Wentz. And while that's debatable, what's not debatable is this: Romo has far more experience playing with receivers who can't catch.
6. Seattle Seahawks
If Russell Wilson is unable to get his head dislodged from his wife's abdomen-via-her-rectum in time for the season, the Seahawks will most definitely need a veteran QB.
Just The 4 Of Us. ❤️ @harpersbazaarus pic.twitter.com/LXwHz2DJQc

— Ciara (@ciara) March 7, 2017
5. New England Patriots
The Patriots could still trade Jimmy Garoppolo and Romo is three years younger than Tom Brady. The Patriots need to think about finding a quarterback of the future.
4. Chicago Bears
The Bears are paying Mike Glennon more than $43 million, so they obviously have no problem giving big money to a quarterback with zero chance of being a long-term answer at the position. Romo's agent should be fired if he's not on the phone with the Bears right now.
3. Denver Broncos
John Elway won his first Super Bowl in Denver when he was 37. Peyton Manning won a Super Bowl in Denver when he was 39. Tim Tebow won a playoff game in Denver. The point being that the Broncos have shown they can win with any QB, no matter how old or bad he is. Every quarterback, including Tony Romo, should want to sign there.
2. Adrian Peterson's flag football team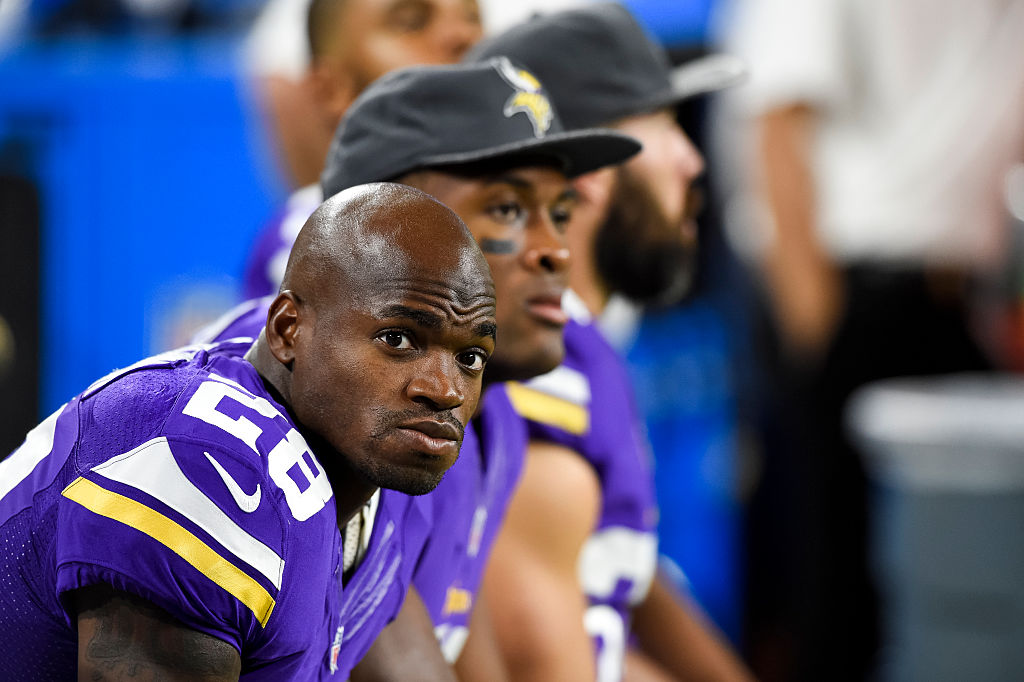 His team needs a quarterback. He's desperate, Tony. Come on. No one will return the man's calls. Do him a favor for a season.
1. Dallas Cowboys
The Cowboys have the talent to make a Super Bowl run and a young quarterback who could use an experienced mentor. There's not a better situation out there for a quarterback like Tony Romo.